Fall 2021
University Project

PLAYFOREVER
Logo design, Branding, User interface design, Type design,
+
Illustration
Playforever is a UK based company that creates luxury art toy cars using high quality, built to last materials. Playforever's founder, Julian Meagher, was inspired by the allure of automotive design from an early age and used this to fuel the creation of Playforever's iconic toys.
This redesign realigns the branding with Playforever's already unique and stylistic products, creating an identity that feels specially-tuned, exciting, and timeless.
___
___
___
___
___
___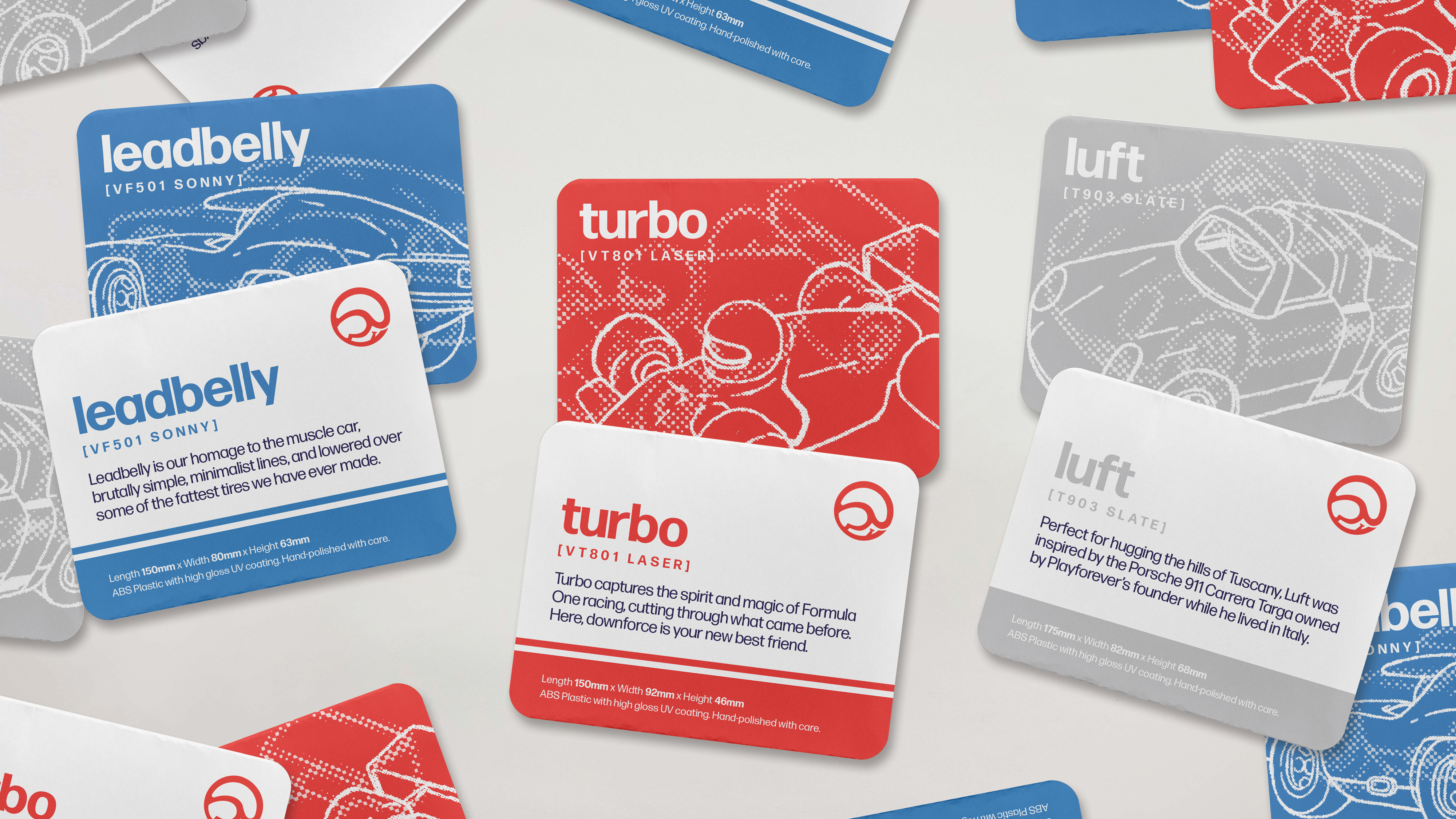 ___
___
___